Scholarships
Blendini Motorsport will once again run a scholarship to find a driver for the 2016 season. The winner will receive a year's free racing with the team in the Mazda Mx5 Super Cup.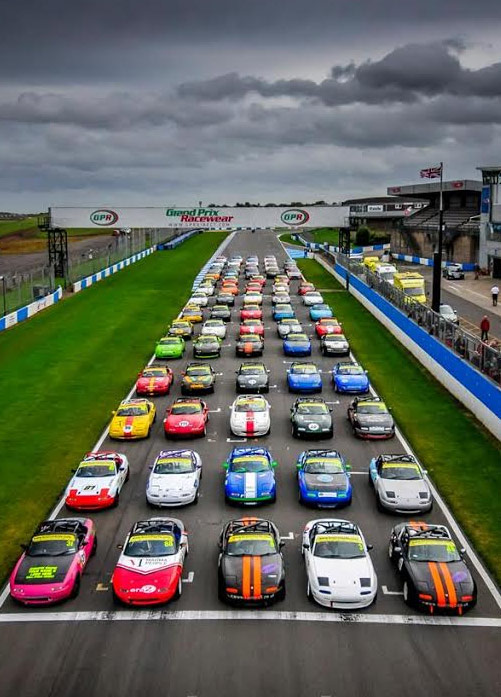 The Super Cup is one of the most competitive championships in the country, all cars are the Mk3 version of Mazda's Mx5 with a 2 litre engine, 6 speed gearbox and limited slip diff. The regulations make all cars even meaning extremely close, competitive racing.
The BRSCC Championship is run over 20 races and 8 weekends during 2016 at the best tracks all around the country. Our winner will receive a brand new race car for the season, all race entry fees and full team support!
The competition is open to everyone between the ages of 16 and 70 and all abilities. Previous experience will be taken into careful consideration when choosing our winner to ensure a fair result.
Our 2015 winner Jack had this to say about the Blendini Scholarship...
"This year has been a fantastic experience! To win the scholarship was the best thing ever, as it finally opened the door to car racing for me, which I couldn't have done without Blendini! I have learned so much from the team and from the tuition of Tom, and although it has been tough racing I think we have shown a lot of potential. The team and me and my dad have worked very hard to make sure the car was always at its best in performance and looks and in the end we can say the car was excellent."


The scholarship days will be held at Silverstone, on 5th March (round one) and 6th March (final) 2016.
Blendini Scholarship Round 1 - £299
Buy online securely through PayPal or call: 01443 821770
Each entrant will be put in a race car with one of our experienced instructors to demonstrate their driving ability, they will also have an interview with one of our team and a fitness test to evaluate each drivers suitability.
After looking at the results from round one we will carefully select a group of drivers to return for the final. The final will involve more in car work and careful evaluation from instructors to make sure our 2016 scholarship winner is the most deserving from the competition.
Round one entry is £299 and available above. If you are invited back to the final there is a cost of £349. Even if you are not lucky enough to win the prize, we guarantee that the time in our race cars will be an unforgettable and hugely beneficial experience.
To sign up, please click on the PayPal button above. Alternatively, Contact Us to register your interest.